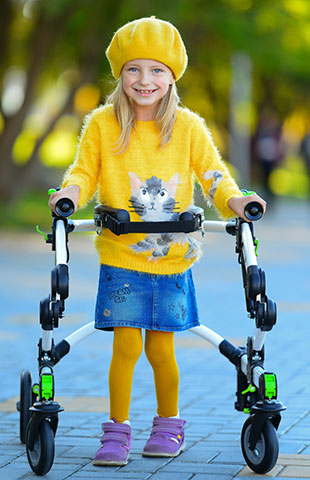 GRILLO
The top-rated "Grillo" active mobility device is designed for self-sufficient movement. It is the first active mobility device on the market that maintains the CENTER of GRAVITY along the SAME AXIS during height adjustments, size Mini, SM, MED, LG.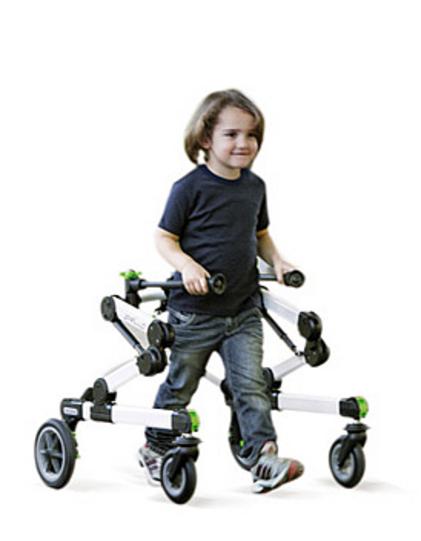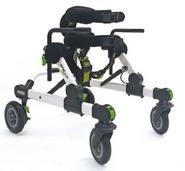 Pictured Kid's, Grillo Size-small​ active mobility device;
Sizes available Mini, Small, Medium and Large/ ADULT Grillo
Download Grillo Owners Manual
---
​​ Download Grillo-LG Brochure.
---
ABOUT THE GRILLO, ACTIVE MOBILITY DEVICES ​
The Grillo is an active mobility device designed for adults & kids who need support or a reference to step correctly using Anterior or Posterior frames. A wide bearing surface supports both the trunk and the pelvis to maintain the CENTER of GRAVITY during height adjustments. 4 frames are "interchangeable" which allows for a lot more growth before needing to change sizes: 7 configurations, four sizes: Size: Mini, Small, Medium and Large.
Size: Mini, Small, Medium and Large.
Ideal Adjustability

no tools required
extremely precise adjustments
most settings can be moved with the user in place
NEW 2019 Grillo enhancements on all size Grillo, Mini-S-M-L​

The Grillo harness will now fasten to the pelvic support with 4 hooks instead of 2.
The pelvis and chest supports are now wipeable, instead of a cloth covering. This is great for everyone!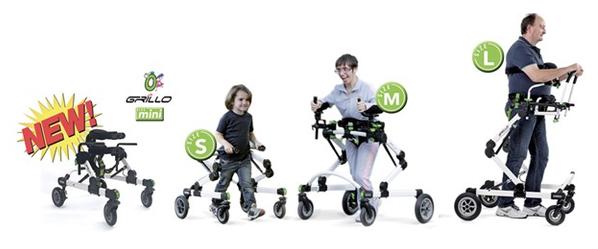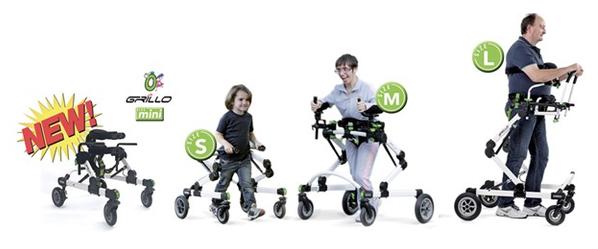 USER HEIGHT:
GRILLO Mini: 29-37 Inches
GRILLO Small: 35.4-53.1 Inches
GRILLO Med: 43.3-64.9 Inches
GRILLO Large: 59-74.8 Inches
MAX LOAD:
GRILLO Mini: 77 lbs.
GRILLO Small: 99 lbs.
GRILLO Med: 198 lbs.
GRILLO Large: 242 lbs.