The Dynamico, 4 and 5 Adult active mobility device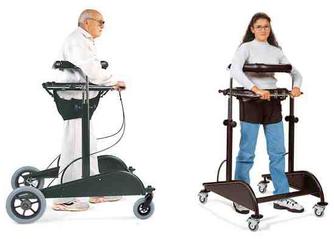 The Dynamico active mobility device was designed to enable the user to walk without help when independent walking is not possible. Both Dynamic Outdoor & Indoor versions will help train and start the walking process of disabled persons, so that walking may be continued without assistance at a later stage.​
Download Dynamico Owners Manual
---
The Standy for Adults & Seniors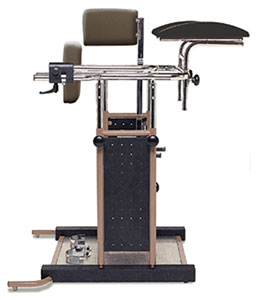 The Standy's stabilization is a result of consolidated experience, constant research on materials, and the goal to optimize posture. The adjustability of this unit's chest support, knee pads, and heel rests will fit most adults and seniors. The non-slip footboard makes transferring from sitting to standing smoother for the user and helper.
Download Standy Owners Manual
---
"The Standy achieves best posture for seniors & adults."
---
The Grillo, Adult active mobility device. Size LG.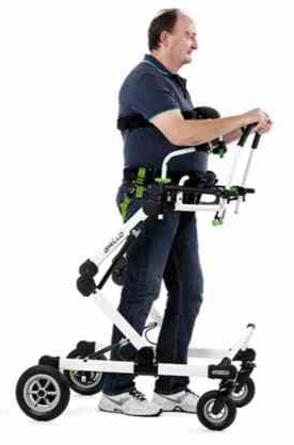 Our Grillo walker size LG for seniors adjusts easily to tall or short persons and accommodates users up to 6'2" and 242 lbs. The constant center of gravity makes this a stable active mobility device, perfect for the ndependent senior on the move!
Download Grillo Owners Manual
---
​​ Download Grillo-LG Brochure.
---